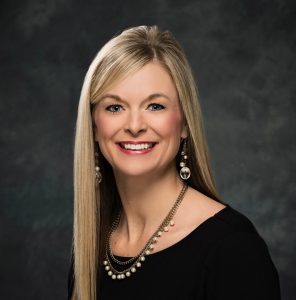 I was elected Henry County Clerk in 2010, with 10 years' experience in the County Clerk's office. In 2011, I became a Certified Public Administrator and completed the Local Government Leadership Program through The University of Tennessee. I also graduated from Leadership Henry County, a community development program through the Paris-Henry County Chamber of Commerce. I strive to continue to improve my knowledge of Henry County and County Government for the betterment of the County Clerk's office.
I am married to Paige "Tuffy" Craig and we have two boys, Paige and Dallas. We are members of Tennessee Valley Community Church in Paris.  I spend most of my free time involved in the community and with my family. I enjoy volunteering for various boards and civic organizations in Henry County. It is very important to me to stay involved and be a part of activities that make this county great.
My primary focus for the Clerk's office is excellent customer service. I have implemented the newest technology to create efficiencies that benefit both the customer and the employees. My staff and I work diligently to ensure your County Clerk's office operates with honesty, courtesy and efficiency. We are honored to serve the citizens of Henry County and will strive to provide service with a smile.
I appreciate the trust given to me as County Clerk and look forward to serving Henry County for many years to come. If you ever need our assistance, please do not hesitate to call or visit the office.

Henry County Clerk